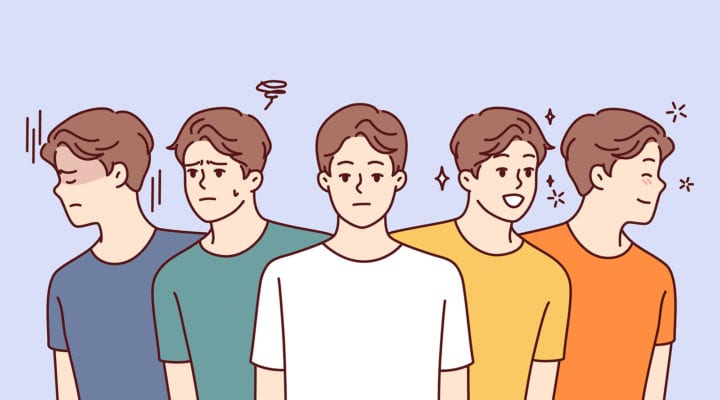 How to Stop Negative Thoughts and Get Control of Your Life With Hypnosis 
How Hypnosis Can Help You Break Free from Expecting the Worst and Make Positivity Your Default Mode
Have you ever made a wrong turn or taken the wrong exit?
It's an easy fix nowadays with GPS. Yet, when defeatist thinking is your default mode and you have no idea how to stop negative thoughts, that wrong turn scenario could play out like this:
You took the wrong exit and now you're fifteen minutes behind schedule for getting to a make-or-break work event.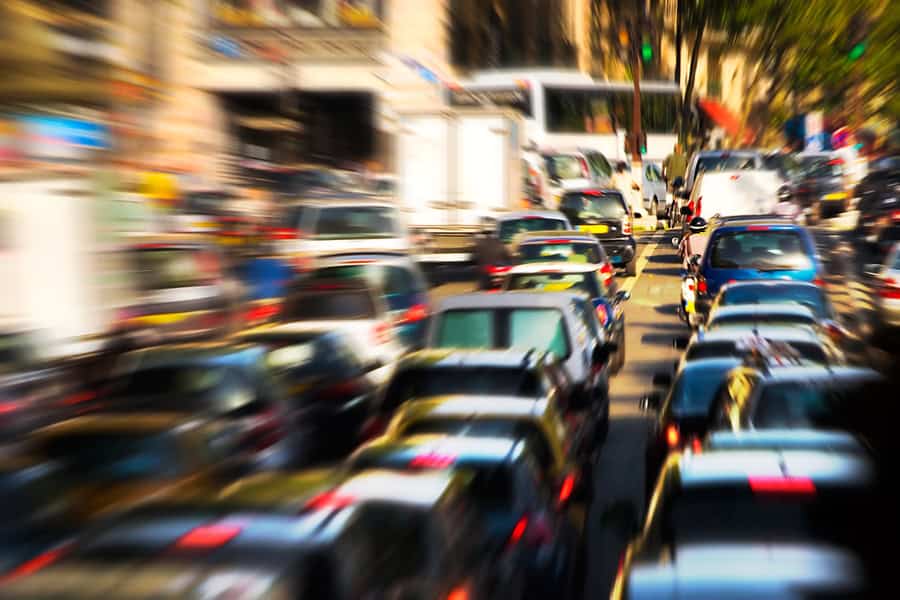 Even though you gave yourself plenty of time to make the journey, your mind begins to spiral dangerously out of control. You have no idea how to stop the flood of negative thoughts from taking over. Your breathing becomes ragged as you start thinking about the domino effect this minor mistake could have.
Those fifteen minutes? You were planning on using them to rehearse your speech from the podium. Now you're going to have to cram in a run-through and everyone will think you're unprepared. The success of this speech could determine the trajectory of your career. You could rehearse in the car, but it's not the same. If you don't ace this speech, you won't get the promotion, and your career is over.
Who are you kidding? Even if you got to the conference with enough time to spare, you would have stumbled over your words, tanked the speech, and then your boss wouldn't be able to look you in the eye. Just like always.
All this because of one wrong turn.
You're not just driving yourself. You're driving your anxiety around an endless loop of negative thinking. Now you have a river of sweat ruining your shirt because you've worked yourself up over an imagined outcome.
Exhausting and frustrating, right?
It doesn't have to be. Hypnosis can halt those negative thoughts in their tracks.
You'll be embracing positivity and possibility in no time. Yes, you!
I cannot say enough about Valerie! I have had debilitating anxiety/depression for so many years that peaked in 2017 due to unfortunate circumstances. I have literally tried everything…Hypnosis helped me with the root cause. Letting it ALL go! It feels AMAZING! I would highly recommend Valerie! She has literally changed my life!❤️

Misty St C-Dallas
Why negative thoughts are so hard to stop:
When we do take that wrong turn, it can sometimes feel like forever before we can make a turn to get back on the right track.
The brain is sort of like that.
A negative thought from a worry state sneaks in when we least expect it. Depending on the severity of that thought, there's an emotion that accompanies that negative belief. It's the emotion that pulls you in the wrong direction.
Just like taking the wrong exit on a highway, it can feel like an eternity before we find a way to redirect ourselves.
Maybe you've been told to "just snap out of it," but it's not quite that simple.
The good news is that you no longer must feel trapped by this endless cycle. There is a way to quickly and efficiently put an end to the negative thoughts that are clouding your mind: Hypnosis.
Hypnosis helps you not only let go of negative beliefs but to transform them into a productive, purposeful thought.
Unlocking the unhealthy thoughts and emotions rooted in your past is the key to removing the roadblocks that keep you from boldly conquering the future.
Instead of letting strong emotions carry you away, hypnosis rewires your subconscious instantly to prevent it from automatically switching to self-defeating thoughts.
You are free to move forward in life with a positive mindset. No more dwelling on the past or worrying about a catastrophic outcome hiding behind every corner.
Hypnosis can help you course-correct effortlessly and in no time at all.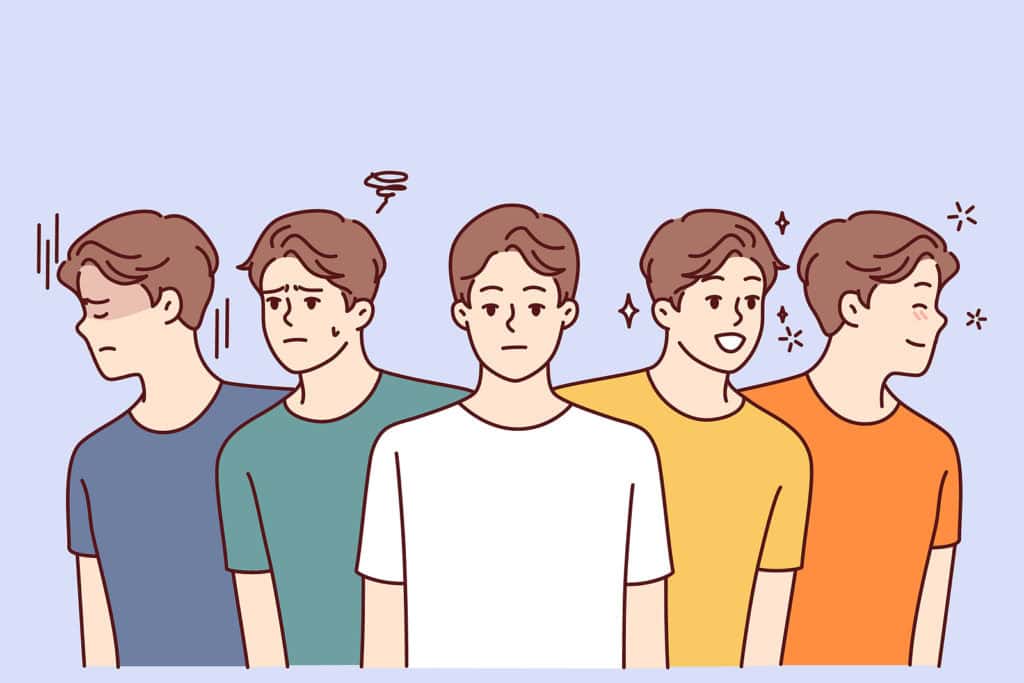 Harnessing the power of hypnosis to banish anxious thoughts.
Your subconscious mind wields an awesome amount of power in your life. Learning to unravel its secrets can unleash the potential that you never knew you had. Not just for a more positive outlook on life, but the incredible capacity for self-love that accompanies that.
The Flow Center's program has been helping people for decades who want to banish their negative thoughts and habits and set themselves up for success.
We believe that when you move in the flow of life, you can become an unstoppable force, and we can help you find that flow.
Our hypnotists have been in your shoes and have found their own life-changing relief and clarity through this technique. So rest assured that you'll never feel judged. We pride ourselves on creating a safe environment where you can open up and share your experiences.
It's all a part of the highly individualized client plan designed just for you.
Valerie delivers a valuable tool that helped me better understand myself and answer questions about life experiences. She is incredibly professional and has a vast amount of knowledge that can benefit anyone.

Marc B -Dallas
How we do it:
Journey deep into your subconscious: You'll be guided into a deeply relaxed state that lets all other thoughts fall away so your mind can focus. This allows your subconscious to be more receptive to suggestion. The hypnotist will begin to unlock issues that have prevented you from experiencing self-acceptance so you can transform them.
Create new lovable habits for yourself: The hypnotist will then reprogram your old internal belief system rewire it to accept self-love. This new "coding" will allow you to transform the way you see, respond, and attach meaning to your issues. Instead of the negative emotions and patterns you once had, you'll be able to create new and lovable habits surrounding the way you see the world.
Develop new positive and loving beliefs: The voices in your head telling you that you're not enough will be silenced. No more beating yourself up. Instead, you'll have effortless kindness and respect for the amazing person you already are. You'll be able to step confidently into new habits that celebrate all your strengths and see your old habits with more compassion as they depart from your life.
Imagine a future where it is all possible: You'll be able to take more chances now that nothing is holding you back. Boldly embrace a new mindset where the opportunities open to you are endless. Nothing is beyond you if you put your mind to it. In fact, success is at the forefront of your mind.
See the benefits of self-love: The result is a gentle and effective ability to return to your natural love for yourself. It's always been there, but it eroded over time when those negative beliefs crept in. Now that you've released those feelings, you have more space to allow your self-esteem to blossom.
Once you change the way you view yourself, the world around you will change as well. With your newfound self-confidence, you will see others treat you with a newfound respect.
I reached out to Mrs. Grimes due to an unresolved anxiety issue. Admittedly, I was a skeptic of hypnosis prior to our session, but am now a believer. In fact, I was so fascinated by the results, it has spurred me to research how our subconscious is programmed from birth and how we can change that incessant internal monologue, especially when it doesn't serve our purpose. Not surprisingly, hypnosis is one of the few ways it can be done. Mrs. Grimes is professional, empathetic, and does an outstanding job of helping to get rid of unwanted and unproductive mental 'background noise' and replacing that with confident positivity.
John S – Atlanta
Get control of your negative beliefs now.
Hypnosis is the quickest and most effective way to rid yourself of self-defeating beliefs and behaviors.
Work with an experienced hypnotist today and learn how to stop negative thoughts for good. Once you have control over your subconscious mind, there is a world of possibilities that you never thought would be available to you.
You've got a lot to celebrate.
If you're ready to ditch the negative thinking, we're ready to help.