Hypnosis Be Your Best Self
If Not At Your Best, Hypnosis Can Help You Reconnect.
What Does It Mean To Be Your Best Self?
Maybe the only way you can know what it is like to Be Your Best Self is if you are currently not happy with the way things are in your life. And you fondly recall the time in your life when you were at your best.  When you were happier, freer. What happened? Hypnosis can help.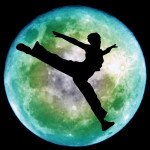 As people often say, Life Got In The Way.  I think it comes from compromise, a natural thing we do as we make choices related to young adulthood, adulthood, relationships, and parenthood, etc. Another way of saying, 'life got in the way,' might be we got in our own way by compromising our core beliefs, our happiness, our creativity and in the process-our best self.
When we try and please others the cost is chipping away at our best self.  I know what you are thinking…that it isn't always about YOU and that by not compromising you are being selfish.  However, if one is out of touch with their boundaries, they can 'give themselves away' without realizing.
Is it generational?  It could be.  I do not study this, but what I have observed is that clients aged 50 and up are usually more likely to have done this.  My under 40 clients seem to have more of themselves intact.
However I am not going to attempt to explain how or why it happened but rather to demonstrate is how hypnosis can help you reconstruct your old self so you can once again be your best self.
Here are some examples of the results of clients re-connecting to their best selves.
OPEN DOORS

Valerie has helped me open doors to my personal and professional life that I never thought possible. Her positive outlook and outpouring of support is brilliant. SUMMER G – DALLAS

KNOCK DOWN ROADBLOCKS

Valerie helped me knock down some mental roadblocks to achieve several different goals. I enjoy learning about myself each visit with hypnosis for personal growth. Hypnosis is the most relaxing experience, and you wake up recharged and energized. BARRY R – GARLAND

TRANSFORMATIONAL

It truly was a very rewarding personal growth hypnosis session.  I feel the transformation taking place already.  I saw myself leaving the experience relaxed yet energized and that carried over into today.  I can't wait to see the continued progress.TRACY S – DALLAS

RE-BOOT!

With hypnosis for personal growth, I woke up with a renewed sense of calmness and I have not had any nervous energy incidents since our session. I'm really looking forward to continuing with this to cleanse my mind. It's like re-booting a computer. STEVEN P—HURST

HARNESS POTENTIAL

Valerie is an individual who is truly concerned about her clients. She has the innate ability to come along side of her clients and uncovering opportunities for individual growth both personally and professionally. With hypnosis for personal growth, I have been able to harness my own potential and now have that potential working for me and not against me. MARGARET W – PLANO
How did these clients do it?
They got to the crossroads. Their habit of being 'less than' was the dominant behavior and it showed up in a poor physical condition or an out of control emotion–It was time to make a change.  But they needed hypnosis to reach the subconscious in order to do the healing, reclaim their sense of self, purpose, and desire and to make that the new dominant behavior, and then to seal it up–boundaries protected. If you are ready to reconnect to be your best, call me for a consultation 972-974-2094. Contact Us.
What it means to be your best self-
"There once was a feeling that you could do anything you wanted, to step out instinctively and be your TRUE self, to be creative, to achieve greatness, awesomeness, but the feeling got perhaps locked away or faded as others gave us their opinion of our ideas, OR otherwise discouraged us in some way, but now you can discover that feeling once again, that feeling of being unstoppable, operating at a high level, embracing your full potential, and being YOU blown away!  Just think of that, what it would be like to be YOU Blown Away."