Hypnosis for Erectile Dysfunction
Hypnosis for erectile dysfunction corrects the problem naturally.
Is it difficult or impossible to get or maintain an erection? Hypnosis can help erectile dysfunction.

The National Institutes of Health estimates that erectile dysfunction strikes as many as 30 million men in the United States. 
However, a 2013 study in the Journal of Sexual Medicine found that an estimated one in four new patients with ED are younger than 40 years old.
Men are either choosing to do nothing, take Viagra or similar medication, use implants or injections, but few are using their heads. Their brain but more specifically the subconscious mind.
When a person rules out a true physical impairment, unhealthy habits and psychological causes are a large part of the problem, all easily transformed with hypnosis which occurs in the subconscious.

Valerie Grimes, hypnotist at The Flow Center guides her clients through a safe, natural and effective hypnotic process to restore a man's innate ability.
Is This Your Current Thinking About Your Situation?
I'm a man. I have to push through. Nothing is ever wrong. I can handle it. I can do it.   But that really isn't true. There may be one thing you can't do and that is get an erection. And you don't talk about it, do you?
It's time to man up and find out some basic facts about your current ED situation. For one, the problem may not be in your penis, but your head. And if so, I can correct that easily, painlessly and naturally. And if it is in your penis, then a urologist can guide you to another solution.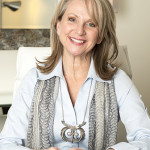 So how can you free yourself from the worry, embarrassment or guilt over not being able to perform sexual?  Call Valerie for a consultation. 972-974-2094. Or ready more about it.
You owe it to yourself and your partner to find out about this alternative to denial or giving up.