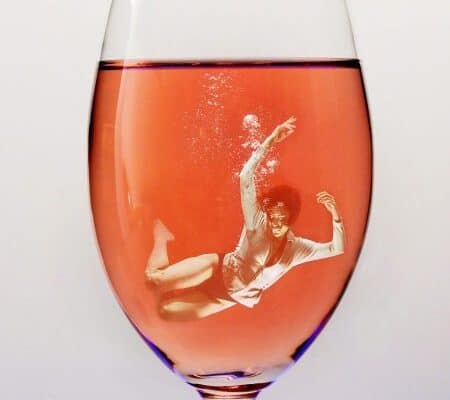 Alcohol-Quietly Killing About 88,000 People Every Year
And It Is Preventable. Read How To Stop Drinking Alcohol.
Did you know that alcohol is the third leading preventable cause of death? While more sensational issues continue to dominate headlines, including marijuana legalization and the ongoing opioid crisis, alcohol is quietly killing about 88,000 people every year.
To learn more about the danger alcohol poses and how Enterhealth (A treatment center) can improve treatment outcomes, please check out our latest blog where you will also find information about our upcoming free webinar, "Alcoholism: It Is Still the Third Leading Preventable Cause of Death" READ MORE
Ways To Stop Drinking
There are inpatient and outpatient alternatives to stop drinking alcohol. Many have tried and failed, numerous times.  AA is another choice but for people that do not like the religious foundation on which it is based it is not an option.  Others say that just don't feel like they are "that bad" and that "I'm not an alcoholic."  In other words, they may be, but don't see themselves at the level that would justify in their minds to go to AA.  For a fortunate few, their conscious desire to stop drinking aligns with the subconscious belief that it is time to stop and when that occurs you get what looks like the effect of strong will power. It as if they just decided to quit and did.  Those people are rare, most of us have too many emotional ties to drinking alcohol which get easily triggered in the subconscious and take over and ruin our good intentions. So if treatment centers, AA and shear will is not working, there is another way to stop drinking.
Hypnosis is Another Way to Stop Drinking
Hypnosis works to get to the source of the drinking problem.  There is a reason why we drink: being lonely, sad, financial worries, unhappy relationship, and boredom.  However that reason becomes a drinking habit and then the chemical dependency can kick in.  The emotions want alcohol and so does the physical body.
Our program for alcohol dependency has the following objectives:
-Uncover and release causes of negative emotions
which lead to dependency of a substance
-Change beliefs about labeling (alcoholic/addict) and about relapse
-Establish new ways to deal with feelings
-Improve self worth and self-esteem
-Gain freedom from guilt/shame
What Hypnosis Is And, What It Isn't.
Hypnosis is most often used to help clients lose weight, find lost items, build confidence, reduce anxiety, control pain, relax before surgery, study for a test, or eliminate an old habit. But did you also know you can use it to break out of a rut, reconnect with creativity, or transform your career?
HYPNOSIS IS…
…a highly relaxed, naturally heightened state of awareness and safe
HYPNOSIS IS NOT….
….mind control, mindlessness, being gullible, performing against your will
As a matter of fact, the subject is in control of their responses and can decide whether or not to participate.
Did you know that all behavior is a learned; therefore, all behavior can be unlearned. The brain is like a computer's hard-drive, and the subconscious mind is the software– hypnosis reprograms the software so the hard drive runs at optimum levels.
You see, the subconscious part of our mind is the storehouse for our habits, beliefs and memories (and the emotions attached to those memories).  Our conscious minds give us the ability to reason and take in information. Hypnosis naturally creates access to the subconscious bypassing the critical factors of the conscious mind with your permission.
Is Hypnosis Right For You?
About 95% of the population can be hypnotized and we naturally fall into a hypnotic trance every time we drive long highway distances or watch an emotionally based movie. To determine whether hypnosis is right for you, four factors must be evaluated. Visit our experienced hypnotist for a complimentary consultation to begin your process of change.
History of Hypnosis
Hypnosis dates back to the 1800s where it was used successfully be the medical profession in surgeries where anesthesia was not available. In 1949, the Society for Clinical and Experimental Hypnosis was founded. The American Medical Association recognized hypnosis as a legitimate treatment method in both medicine and dentistry in 1958.
If you feel you need to discuss your drinking patterns with another professional, we offer complimentary consultations. Call today 972-974-2094.  Read more about our program.