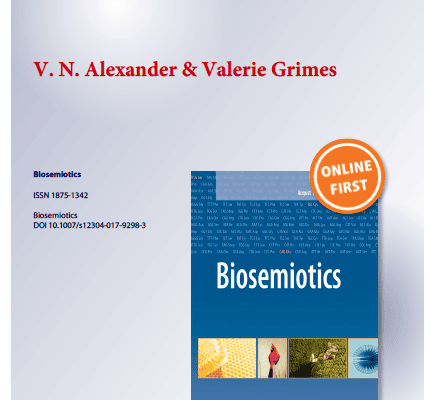 How Does Hypnosis Work? Applied Biosemiotics
by Valerie Grimes, Clinical Hypnotist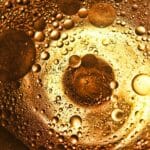 After the 2017 publication of "Fluid Biosemiotic Mechanisms Underlie Subconscious Habits," the author V.N. Alexander traveled to Dallas to discuss hypnosis and the fluid dynamic of the brain, with the owner of The Flow Center for Hypnosis.
The neurosciences in the past 10-15 years have shown us Why hypnosis works, but not How it works.  The answer lies in the fluid nature of the brain, watch our conversation. Or read more.
Dr. V. N. Alexander, a philosopher of science living in upstate New York observed my writings over the years (she subscribed to my blogs). In these articles I explained hypnosis and the ways it is used to change behavior, mainly dysfunctional behavior. She was intrigued by my use of the neuroscience as an explanation for how hypnosis works. She approached me in 2016 to collaborate on a theory she had. Alexander believed she could use the framework of the fluid nature of biosemiotics to better explain how hypnosis works.
First, What is Biosemiotics?
In general, the field of biosemiotics describes the signaling processes involved in inter- and intra-cellular communication, which is, obviously, not conscious. For example, slime mold, a randomly interacting mass of brainless protist cells, can organize and find the shortest path through a maze. The behavior is intelligent (not merely mechanical/chemical reactions) because semiotic. (Excerpt from the paper)
The weakest argument of the field of hypnosis historically is the inability to prove how it works scientifically.  This has caused the practice of hypnosis to fall out of favor over the last several hundreds of years time and time again.  Experiments in the last 15 years in the field of neuroscience has proven how the brain responds to emotions and memory which shed some light and made it possible for hypnotists to explain why it works; but never HOW it works.
Our paper details how Biosemiotic fluid mechanisms underlie subconscious habits.  If we understand how those habits are created in the first place, we can understand how hypnosis can un-create them by creating new stronger habits that replace the old ones.
Abstract
Although research into the biosemiotic mechanisms underlying the purposeful behavior of brainless living systems is extensive, researchers have not adequately described biosemiosis among neurons. As the conscious use of signs is well-covered by the various fields of semiotics, we focus on subconscious sign action. Subconscious semiotic habits, both functional and dysfunctional, may be created and reinforced in the brain not necessarily in a logical manner and not necessarily through repeated reinforcement.
We review literature that suggests hypnosis may be effective in changing subconscious dysfunctional habits, and we offer a biosemiotic framework for understanding these results. If it has been difficult to evaluate any psychological approach, including hypnosis, this may be because contemporary neuroscience lacks a theory of the sign. We argue that understanding the fluid nature of representation in biological organisms is prerequisite to understanding the nature of the subconscious and may lead to more effective of treatments for dysfunctional habits developed through personal experience or culture.
What this means for hypnotherapy
This theory offers an explanation of how hypnosis works in the brain and it creates the framework for a discussion in your classroom and to those student's future clients.
In my 15 years of practice, no one has ever asked me for scientific proof, they usually are at their wits end and willing to try anything, or were referred. What I like about the theory is that it has the potential to change the perception of nay-sayers (remember I am in Dallas Texas, hypnosis is concerned by many as evil mind control…heard the term "back water"? It applies here. Although in recent years I am seeing much more exception hopefully due to my public relations and marketing programs.
I'm proud of what I do and stand behind my results. But growing a practice was extremely expensive and time consuming in this market. I want to pave the way for future hypnotists…so that hypnosis is mainstream like chiropractic is now.
How to access this paper
The paper is published in print and online at Biosemiotics journal published by Springer. Here is the link to get your copy. 
About VN Alexander, Author
Victoria N. Alexander, Ph.D., is a literary fiction novelist who writes about censored and controversial subjects with audacity, humor, and compassion. Bravely working to overcome complacency and conformity and to promote critical and creative thinking, tolerance and peace, she uses Huck Finn's infamous statement of resolve as her writing motto: "All right then, I'll go to hell." Her latest novel, Locus Amoenus, is a Dayton Literary Peace Prize nominee.
Alexander is also a philosopher of science. She is a Rockefeller Foundation Bellagio Center alum, a Public Scholar for the New York Council for the Humanities and a director at the Dactyl Foundation, working on new and emerging concepts in science and encouraging interaction between the sciences and the arts. She serves on the editorial boards of Biosemiotics journal (Springer Publishing) and Meaning Systems book series (Fordham University Press). Her latest work on the surprising non-utilitarian evolutionary mechanisms behind butterfly mimicry appears in Fine Lines: Nabokov's Scientific Art, published by Yale University Press, which has received much praise from major international publications. Her fiction is published by The Permanent Press.
About Valerie Grimes, Co-Author
Valerie is a master at helping people overcome their negative belief systems, false opinions, and self-defeating habits that reside in their subconscious mind.  Those blocks consistently sabotage people's relationships, health, and opportunities for success in business and other important realms of their lives.
She is a 2002 graduate of the Dallas Hypnosis Training Institute, and certified by the American Council of Hypnotist Examiners, and founder of The Flow Center in Dallas. The Flow Center specializes in breaking the cycle of dependency using hypnosis.
Previously she was the president of a business-to-business advertising agency based in Dallas. She is also the author of Licking Honey Off A Razorblade, a book about alcohol dependency and how to overcome it with hypnosis.