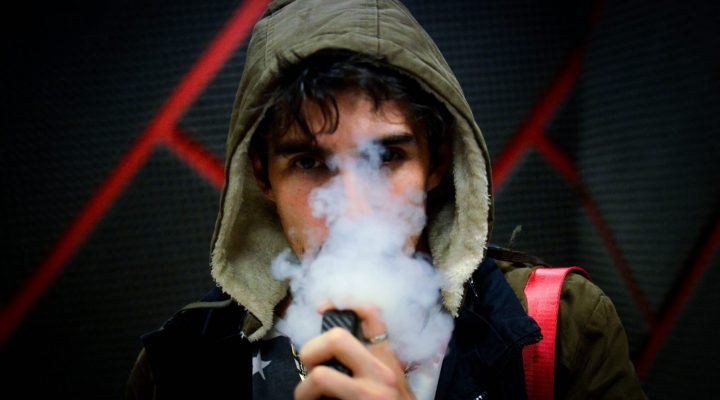 Normally we don't use fear to motivate people to change, but this report from the CDC regarding the possibility of death due to the use of e-cigarettes is pretty scary.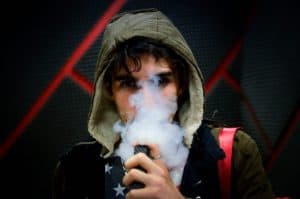 Their advice is to not use the products until they find out what compound in the e-cigs is causing EVALI (a lung injury that may result in death).
They are also not condoning a return to smoking tobacco or dipping but rather to seek out a proven method for stopping but we don't see hypnosis on the list for stopping smoking or quitting the use of nicotine. Even though over the years, hypnosis for stopping smoking has been one of the best-known and widely used treatments for stop smoking.
If you are a parent of a teen or young adult who vapes you might be met with a defiant attitude, because as parent we know, we can't make our children stop doing something they are seeing as their choice and also something that is highly addictive. And even with hypnosis, we can't hypnotize them to stop if they don't want to, however we can apply the negative consequences of not stopping in a way that way help them sooner than later to stop all together. It has to be their idea.
A friend told me at the Trump Rally in Dallas, TX in October of 2019 that there were people holding signs that stated: WE VAPE, WE VOTE. I think what they are saying is that regulation needs to occur to insure a product that is consistent over all retail outlets and that stopping the production would create a black market. Or it may have been saying, we don't care and you can't make us stop or we won't vote for you.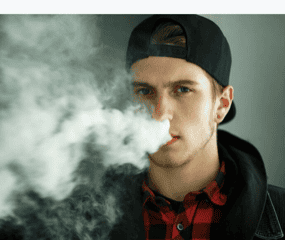 What parents can do.
Plant the seed that it is the child's choice to stop. That you would like to see them stop but that it is their idea. Let them know you understand addiction, and explain how they got set up by the manufacturers, and that it isn't their fault. Educate them on the subconscious mind and how they can use their subconscious to strengthen the idea of not vaping. Ask them how they feel about hypnosis.
During November 2019 and every November in alliance with the Great American Smoke Out we are offering $100 off our 3-session program and $200 off for college and high school students. Schedule here, or call 972-974-2094.
Here is an excerpt from the CDC website on the subject:
CDC recommends that you do not use e-cigarette, or vaping, products that contain THC.
CDC also recommends that people should not:

Buy any type of e-cigarette, or vaping, products, particularly those containing THC, off the street.
Modify or add any substances to e-cigarette, or vaping, products that are not intended by the manufacturer, including products purchased through retail establishments.

Since the specific compound or ingredient causing lung injury are not yet known, the only way to assure that you are not at risk while the investigation continues is to consider refraining from use of all e-cigarette, or vaping, products.
If you are an adult using e-cigarettes, or vaping, products, to quit smoking, do not return to smoking cigarettes. Adults addicted to nicotine using e-cigarettes should weigh all risks and benefits and consider utilizing FDA-approved nicotine replacement therapiesexternal icon.
If people continue to use an e-cigarette, or vaping, product, carefully monitor yourself for symptoms and see a healthcare provider immediately if you develop symptoms like those reported in this outbreak.
Irrespective of the ongoing investigation:

E-cigarette, or vaping, products should never be used by youths, young adults, or women who are pregnant.
Adults who do not currently use tobacco products should not start using e-cigarette, or vaping, products. There is no safe tobacco product. All tobacco products, including e-cigarettes, carry a risk.

THC use has been associated with a wide range of health effects, particularly with prolonged heavy use. The best way to avoid potentially harmful effects is to not use THC, including through e-cigarette, or vaping, products. Persons with marijuana use disorder should seek evidence-based treatment by a health care provider.
CDC will continue to update guidance, as appropriate, as new data emerges from this complex outbreak.
Key Facts about Use of E-Cigarette, or Vaping, Products
Electronic cigarettes — or e-cigarettes — are also called vapes, e-hookahs, vape pens, tank systems, mods, and electronic nicotine delivery systems (ENDS).
Using an e-cigarette product is commonly called vaping.
E-cigarettes work by heating a liquid to produce an aerosol that users inhale into their lungs.
The liquid can contain: nicotine, tetrahydrocannabinol (THC) and cannabinoid (CBD) oils, and other substances and additives. THC is the psychoactive mind-altering compound of marijuana that produces the "high".
https://www.cdc.gov/tobacco/basic_information/e-cigarettes/severe-lung-disease.html