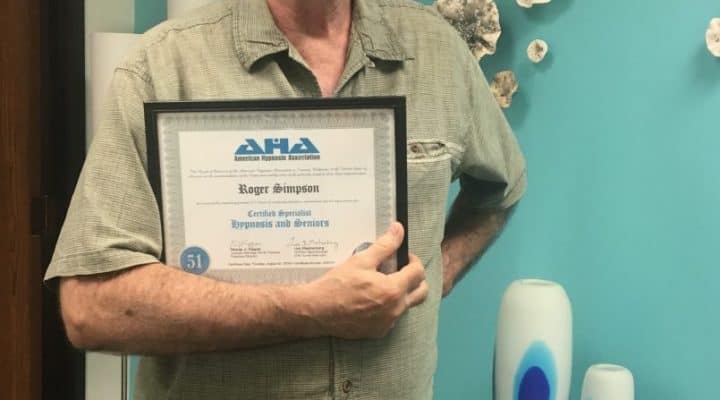 Hypnosis Can Help You Not Feel Old
By Roger Simpson, a Certified Clinical Hypnotist at  The Flow Center in Dallas, Texas.
Senior Citizens or 'Seasoned Citizens' have been on this little green marble we call earth for the better part of a century. When I compare someones' singing to Jack Benny's violin playing, or that nobody in Mayberry was actually married, it's refreshing not to have to explain who Mr. Benny, or where Mayberry, was.   
It was because of that, that innate need to be around those of us that share common experiences, something called  'In-Group Preference', that I enrolled and graduated from a 'Hypnosis for Seniors' program at the American Hypnosis Association (AHA). I am now officially qualified to address the Issues of Aging through clinical hypnosis. 
And I am uniquely qualified as a hypnotist for this because I'm quite familiar with these Issues on a personal level. I look forward to helping the people in my own age group transform from looking at growing older as an uphill burden to carry, to just shifting to a higher gear and cruising.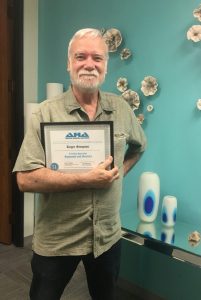 Loss, moving, finding a new life-companion (that new special someone), dealing with withdrawing from life and isolation, pain-management- not being quite the John Wayne you used to be (Pilgrim), society changing too fast or totally beyond recognition, depression,…all these things are what hypnosis is especially useful in dealing with.
It comes down to your countenance and lifting it back up.
If you would like to lift up your countenance and experience a glowing, brilliant, more enjoyable, rest-of-your-life cruise to the finish line, hypnosis can help.
All hypnosis is self-hypnosis, meaning, you are always in control. It is safe and as a matter of fact, just another state of mind you pass through naturally, many times a day, every night as you go to sleep, and in the morning as you wake. And it is an art, in that, the more you do it, the better at it you get.
And hypnosis is one of the most relaxing, peaceful, healing experiences you can…experience.
We offer help for seniors. Please feel welcome to book a free consultation with us to discuss senior issues. Or call our hypnotist Roger direct at 214-478-7712.
Worried about growing old? Your Countenance is at stake. Give it a face-lift. We'll be glad to meet you, and you'll be glad you came.